There's no reason your pets should be left out of Christmas festivities, and with Christmas just around the corner, we thought it was time to give you some tips on preparing for Christmas with your furry friends.
Read on for our list of tips to ensure your dog has a magical Christmas with you and your family!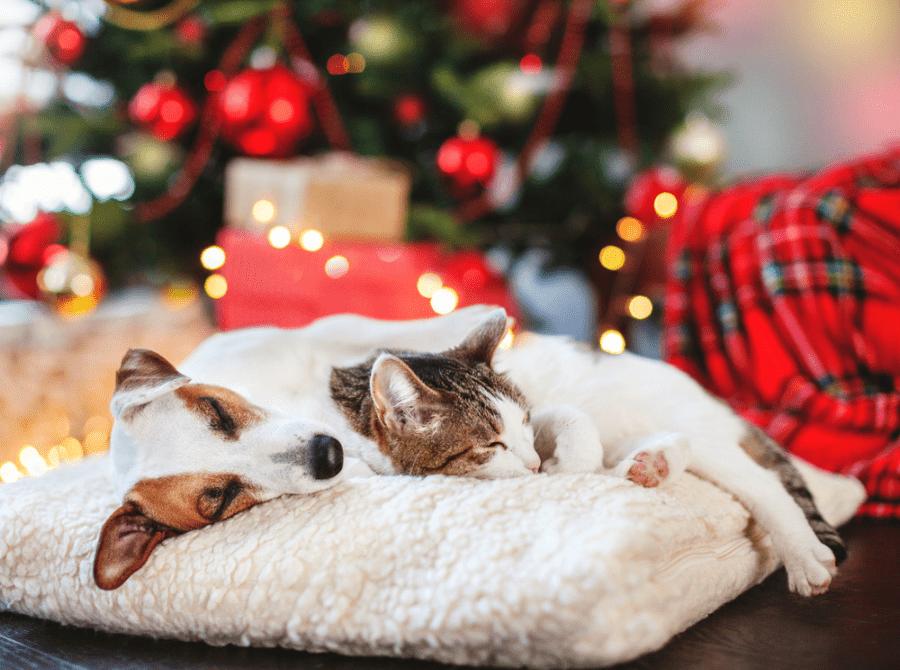 Many of us love a Christmas Day walk, and our dogs are no different! Wrap your dog up with a good-quality jacket before heading out to ensure they stay nice and warm on your adventure, and you're good to go.
Don't forget the furry family member! Whilst it may seem pointless to wrap up presents for your dog, it is a lot of fun for them. If you don't want to buy them new toys, you can always grab an old toy of theirs and wrap it in extra wrapping paper bits, and your dog will never know!
With all the delicious food and snacks, it's hard not to indulge during Christmas. Some treats may cause your dog to feel very unwell, which is not how they should spend Christmas. You can, however, give them a selection of special treats, such as unseasoned turkey breast, chunks of cooked butternut squash and carrot, and unsmoked, skinless salmon.
Remember, popular foods such as mince pies, Christmas pudding and chocolate are incredibly toxic to dogs!
Dogs should be allowed to join the game fun on Christmas Day! A great idea for puppies (or any energetic dog) is Round Robin – a game where everyone stands in a circle with a dog treat and takes turns calling your dog over and giving them a treat. Not only is this great for building puppies' recall skills, but it will also tire out dogs of any age! Ultimate Puppy has a brilliant article explaining the game, and it's variations in more detail. 
Lastly, Keep Up With Their Routine
Dogs need routines to remain calm and happy, and Christmas shouldn't be any different. If you know you're going to be busy, it's a good idea to recruit a helper (young family members will love helping here!) who can keep an eye on the dog's water bowl, let them out when needed, and sit with them if they need comforting. This also makes the helper feel important; everyone wins! 
We hope you've found these tips useful and that you and your dog have the best festive season.
Merry Christmas from the Henley Raw Dog Food team!